These are Modular Technological Fertilisers manufactured by homogeneous combination of our Complex Compacted Technological Fertilisers with high quality raw materials, guaranteeing the effectiveness of all formulas. The use of an innovative industrial process allows the combination of different technologies to improve the efficiency of the fertilisers obtained, resolving specific demands for crops and soils.
OPALO: THE POWER OF NATURE AGAINST DROUGHT
Fertilisers specially adapted to mitigate the harmful effects on plant metabolism caused by abiotic stresses (salinity and drought), and improve the absorption of the nutrient input, ensuring an optimal harvest even under adverse conditions. They incorporate into our AFF® Technology the SBD® technology based on amorphous silicon of natural origin, highly bioavailable and offering progressive release to guarantee its effect throughout the crop cycle.
AGRONOMIC BENEFITS
Promotes positive changes in stomatal conductance by allowing normal crop activity under unfavourable conditions.
Increases water use efficiency.
Increases the rate of Chlorophyll biosynthesis.
Limits the harmful effects of heavy metals.
FPromotes the absorption and transfer of nutrients in the plant.
HIGHER PHOTOSYNTHETIC RATE, even under adverse weather conditions.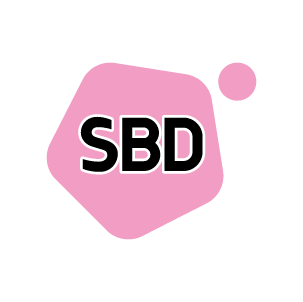 ---
FORMAT TYPE
Granules
---
SALES FORMAT
Bulk
600 Kg BB
25 Kg sacks
SEOS: BESPOKE FERTILISERS
The range of SEOS solutions is developed by the homogeneous combination of our compacted complexes ACID, ILEX and KAIROS, including one or more of our AFF® and/or NSR® Technologies. They allow small-scale production, thereby resolving specific problems of regions, crops and soils. In addition to high assimilation, even in drought conditions, being free of impurities and having high active surface area, according to the combination of technologies, gives the Seos fertilisers the following.
AGRONOMIC BENEFITS
Formulas available with assimilable Sulphur.
Minimal nutrient loss.
Increased soil biological activity.
Improved soil structure (porosity, permeability and aeration).
Induce growth and root development.
Unlock nutrients from the rhizosphere.
A farmer speaks:
Valentín Cuesta [ +3.3% ]

LLERENA (BADAJOZ) – SPAIN –

"I think it is a very good fertiliser, as it met our needs quite well. We will keep testing it. Very good solubility."

Juan Francisco Merino [ +37.5% ]

Ribera del Fresno (Badajoz) – SPAIN –

"It worked much better than urea did, and it lasted longer. Next year I will only use SEOS instead of urea. Very happy."
NATEC: NITROGEN UNDER CONTROL
NATEC solutions with exclusive ASR® Technology for optimal management of Nitrogen availability, maintaining a level suitable for plant needs. NATEC makes Nitrogen available in two forms of assimilation: fast (nitric) and gradual (stabilised ammoniacal). It also contains high levels of Sulphur, which is essential for crops and also helps make Nitrogen assimilation more efficient.
AGRONOMIC BENEFITS
They contain quickly and easily assimilated ammoniacal and/or nitric nitrogen and progressively released stabilised nitrogen.
Reduces the energy cost of nitrogen absorption by the plant.
Lower losses from washing and volatilisation. Greater respect for the environment.
Increased production and application savings. Increased profitability.
Higher crop quality. More homogeneous sizes and reduction in leaves and fruits.
KALK: CALCIUM THAT ADDS UP
Complete and balanced NPK fertiliser incorporating Calcium Oxide in its formulation. Allows a high intake of long-acting Calcium that contributes efficiently to the pH balance in the soil. KALK incorporates the patented MBC® technology that induces biochemical responses to blocked nutrients and physiological actions in the root that induce growth and improve its structure. As a result, water and nutrient assimilation is much more efficient.
AGRONOMIC BENEFITS
Increases cell division and elongation, promoting greater growth and vegetative development.
Continuous, high and prolonged supply of Calcium, improving soil structure and its Cation Exchange Capacity.
Neutralises pH in acidic soils, which improves the availability of nutrients.
Stimulates microbial activity, degradation of organic matter and mineralisation of potassium, calcium and magnesium.
Reduces phytotoxicity due to aluminium (Al3+).
Combats salinity (Na+) by promoting optimal crop development.
Contact Us
If you have any questions, please contact us.