INNOVA GLER GREEN is a water-soluble NPK 24-10-16 fertiliser with magnesium and micronutrients, designed for foliar application at any time during the crop's phenological stages. It also supplies boron and other soluble microelements with rapid penetration.
It incorporates EUe technology®, an organic enhancer of natural origin, enriched with surfactants, humectants and biostimulants. It has a high content of magnesium, boron, and highly-penetrable soluble and chelated micronutrients, and is low in biuret and chloride. 
Among other benefits, INNOVA GLER/GREEN allows for an optimal use of nutrients, thanks to its high absorption speed. It thus stimulates the development and vigour of the plant and increases its foliar mass, flowering and ripening. In addition, it increases the plant's resistance to diseases and provides a rapid response to stressful situations.
Available in
5 kilos bags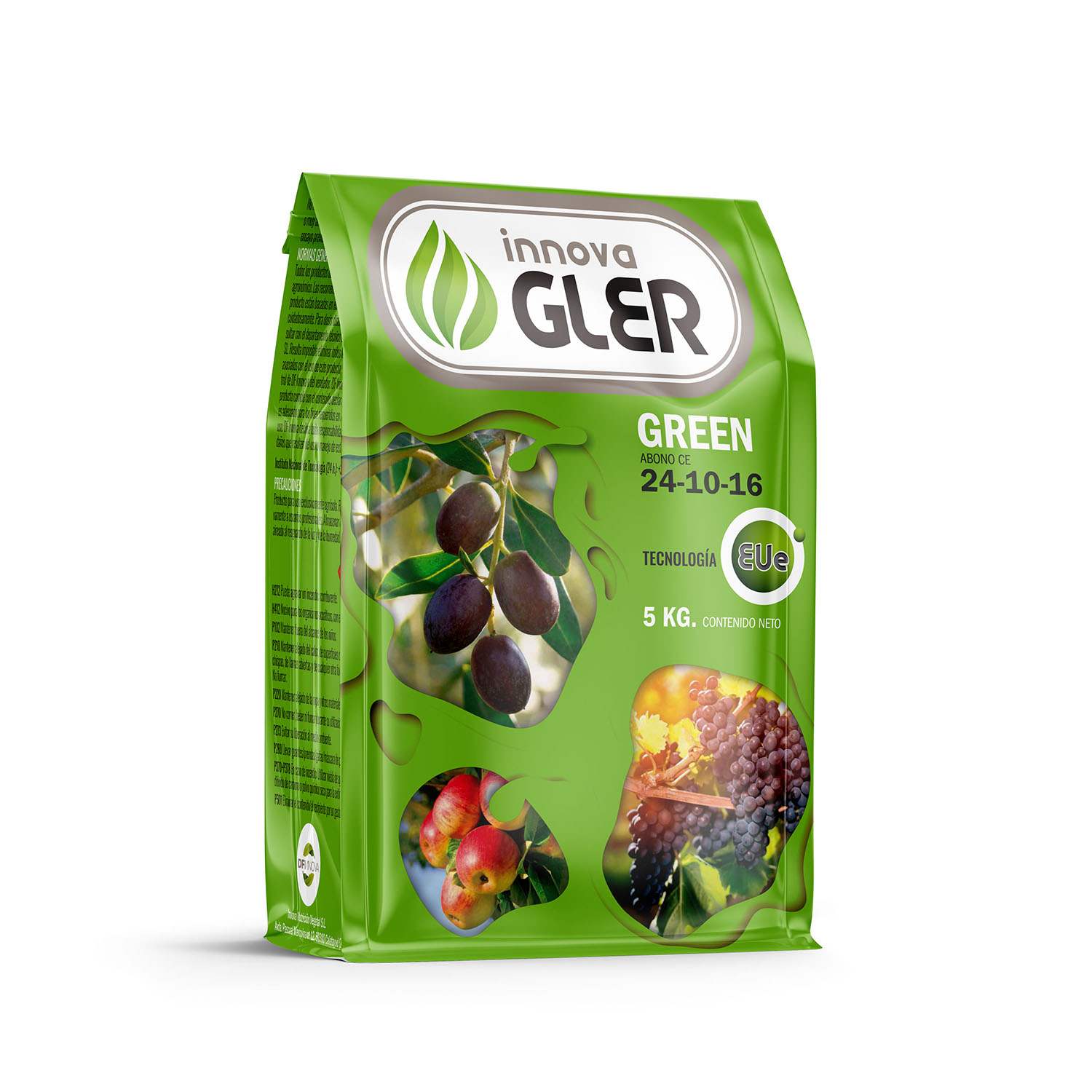 Water-soluble Product